Announcing the 2020 Strong & Steady Yoga Series!
See New Dates Below

Having a Strong and Steady Yoga practice builds strength, energy, and resilience! You will reap physical benefits from focused movements that fortify you in body, mind and spirit.
Strong and Steady Yoga is about experiencing yoga as a grounding physical practice for standing strong and steady, even in midst of change and uncertainty. 
This gentle mat-based class is an intelligent, energizing and joyful practice aligning movement and breath – a perfect mid-week break for all levels! Throughout, we build strength and steadiness through movement that:
tones the body
frees up joints, breath and energy
creates passages to release stuck emotions and obsessive thoughts
brings more clarity to the mind
opens the heart to engage courageously with the world around us!
Classes are open for drop-in attendance, and organized into theme-based sessions that support your well-being. Scroll down for dates, location, cost & registration information.
* * * * *
The Details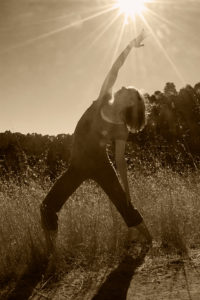 DATES: Jan 15 – March 11, 2020 (8 weeks, no class Jan 29); March 18 – May 6, 2020 (8 weeks); May 13 – July 8, 2020 (8 weeks, no class June 10)
Time:     12 – 1 pm
Place:     The Red Cross Room, Lutheran Church of the Holy Communion, entrance at: 2111 Samson Street, Philadelphia PA 19103.
Cost:      $135 for the 8-week session ($25 drop-in rate)
Note:      Wear comfortable clothes and come with a water bottle, yoga mat and favorite props (if you have them). Some blocks, blankets and straps are on hand.  
Drop-ins are always welcome!
* * * * *
Bring payment to the first class. Or send a check made out to: Esther Wyss-Flamm and mail it to: Esther Wyss-Flamm, 45 West Gravers Lane, Philadelphia, PA 19118
* * * * *
Questions? New to yoga? Prefer another form of payment? Send a message to: esther@whiteflameyoga.com or call: 215.305.7759
See you there!
Namaste!
­­