STAY TUNED! Spring 2020 Events to be Posted Soon!
Winter 2019/20:
Restorative Yoga: Relax, Release, Let Go
I am happy to invite you once again to experience Restorative Yoga* in the quiet space of the Healing Arts Studio in Chestnut Hill.
*wondering what Restorative Yoga is? See below!
The winter months can be especially challenging for stress relief:
the cold weather contributes to tightening the body and breath
we commit to lofty goals and overly ambitious deadlines with the end of the year
difficult emotions easily rise to the surface with the holidays
These restorative sessions are held monthly to support you throughout the season
Dive into two full hours of delicious relaxation, gentle stretching, breath release, and yoga with lots of supportive props to cap off a chilly weekend. Come on your own or bring a friend!
The gentle sequence is specifically designed for deep stress release in the spine, shoulders, and hips. You will leave feeling calm, nourished, and refreshed.
Please register in advance! CLICK HERE
Dates: four Sundays: Nov 17 and Dec 15, 2019; Jan 19 and Feb 23, 2020
Time:
Nov 17 and Dec 15: 3:00 – 5:00 pm
Jan 19 and Feb 23: 3:30 – 5:30 pm
Cost: $40 per session paid 5 days in advance ($45 at the door)
Special: $75 for two sessions or for two participants
Please register soon for the date(s) that work best for you!
Click HERE to register!
Contact Esther at esther@whiteflameyoga.com or call 215.305.7759 for more information.
*QUESTION: What is restorative yoga?
During a restorative session, you will settle into a safe space and be invited to move through a slow and accessible sequence of postures and breath practices that offer gentle release throughout the body. The postures for this yoga are considered passive (allowing release through the effects of gravity) and gently stretch the joints, connective tissue, muscles and fascia.
Restorative yoga sessions are longer than typical yoga classes because of the time it takes to release long-held tension in the body.
The effect typically leads to a deep parasympathetic response (good for spine and hips, organ health, immune support, blood pressure regulation, among other benefits). You will leave with a sense of inner well-being, warmth, and abundance.
Esther Wyss-Flamm, PhD, EdM, E-RYT, has been leading yoga restorative sessions for the past decade. She combines her intimate knowledge of Kripalu yoga, seasonal healing, and mindfulness to provide gentle guidance. She also draws upon her specific training in yoga for chronic health conditions and in breath practices (pranayama) to enable her students to access deep inner stillness and ease.
*******
Fall 2019: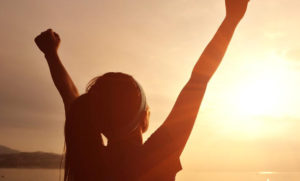 RISE UP STRONG: A RADIANT RETREAT FOR WOMEN CHANGEMAKERS
Saturday, September 21st, 2019: 10 AM – 3:30 PM
Click HERE to Register
This is an URBAN RETREAT to celebrate and fortify women changemakers. As we put energy into our family, workplace, and community commitments, many of us arrive at the edge of burnout, prone to anxiety, anger, inner paralysis, and other imbalances.
We need exquisite self-care to thrive, lift up our courage, and keep having fun!
Give yourself the gift of a day to reflect, recharge, and – in honor of the fall equinox – rebalance in body, mind, and spirit.
You will walk away with:
* Self-care mind-body practices appropriate for YOU as we look ahead to fall
* A plan for one courageous next step you have been longing to take
* Connection with community, includes a nutritious meal by Chef Gabriella
* Guidebook & mystery gift to take home
Tickets:
Early Bird Ticket: $85 through Sept 10
Bring a Friend: 2 tickets for $150 through Sept 10
Regular ticket : $108 after Sept 10
Note: NO PRIOR EXPERIENCE WITH YOGA OR MINDFULENESS NEEDED!
This event is intentionally intergenerational and inclusive of People of Color (POC) and LGBTQ+ communities. Some scholarship support available for anyone who brings inclusivity in background and experience. If seeking support, please contact Esther Wyss-Flamm at ewyssflamm@gmail.com
Click HERE to Register
Your Co-Facilitators: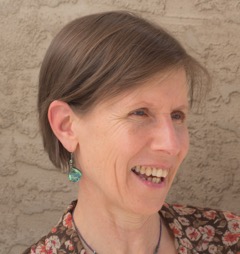 Esther Wyss-Flamm,
PhD, EdM, is a mind-body coach and yoga instructor who connects women to their innate strength, vitality, and life purpose. She inspires women to give voice to their dreams, transform dead-end habits into life-giving rituals, and reclaim their power. More at:
www.estherwyssflamm.com
Adrienne Dolberry, PhD, is co-owner of Studio 34 in West Philadelphia. With over 800 hours of silent retreat experience, she has facilitated yoga and Vipassana and Zen meditation practices and designed health and wellness programs to support diverse communities since 2006. More at: www.linkedin.com/in/dolberry/
Sofi Milani, MSW, began studying yoga at age 58 and has been an enthusiastic practitioner and teacher for over 20 years. Her career in psychiatric social work honed her empathic, kind-hearted, humorous approach. Sofi knows movement is key to well-being at any age. More at: www.nevertoolateyoga.com
Click HERE to Register