Fall 2020
Courageous Heart
A Fall Equinox Virtual Retreat for Womxn
Registration Now Open! Click HERE
Friday, Sept 25, 2020: 7-8:30PM;
Saturday, Sept 26, 2020: 10AM-1:30PM
Out of a great need we are all holding hands and climbing.
– Hafiz
None of us could have imagined what 2020 would bring our way. With the ever-shifting sands surrounding us, our typical approach to everyday life has been shattered. We need to reconnect with each other and re-affirm practices that open the heart and invite courage.
Join us for a two-day (Friday evening + half-day Saturday) virtual retreat to find space through meditation, restorative movement and ritual to surface how we can move into the future with intention and impact.
The equinox is a time to pause, let ourselves get still and listen to our quiet voice within, identify balance and imbalance in our lives, and lean into the natural world for inspiration.
Give yourself this gift to relax, recharge, and rebalance in body, mind, and spirit.
You will emerge from our time together with:
· Self-care mind-body practices to nourish you in the safety of your home
· Connection with sweet community
· One courageous next step you have been longing to take
· A mystery gift (that will be mailed to you)
This is an intergenerational, POC and LGBTQ+ community inclusive virtual retreat to celebrate and fortify womxn.
Note: NO PRIOR EXPERIENCE WITH YOGA OR MINDFULNESS NEEDED!
Cost: Early Bird Ticket: $45 (through Sept 15); Bring-a-Friend Special: 2 tickets for $75 (through Sept. 15); Regular Ticket: $55.
Scholarship support available – for more info contact Esther at: esther@whiteflameyoga.com
Your Co-Facilitators:
Adrienne Dolberry, PhD, is co-owner of Studio 34 in West Philadelphia. With over 800 hours of silent retreat experience, she has facilitated yoga and Vipassana and Zen meditation practices, and designed health and wellness programs to support diverse communities since 2006.
Esther Wyss-Flamm, PhD, EdM, is a mind-body coach and yoga instructor who connects women to their innate strength, vitality, and life purpose. She inspires women to give voice to their dreams, transform dead-end habits into life-giving rituals, and reclaim their power. Fun fact: her native language is Swiss German.
See you there!
* * * * * * * *
Summer 2020
Master Review Class: Love Your Bones Yoga!
​
Summer is here! Even as the pandemic continues to keep us in a permanent state of uncertainty, many of us are ready to change things up and spend more time outdoors with family and friends. Please, please stay safe as you do so!
For those of us contending with osteoporosis/osteopenia, practicing the simple movements of bone health yoga helps stimulate bone regeneration (for both density and bone quality). In addition research has shown that yoga can:
strengthen muscles around your spine and hips
enhance your posture
improve your balance
increase your proprioception
expand your range of motion
promote flexibility and responsiveness
lower anxiety
To inspire you to practice over the summer months, I am organizing a special review class. We will:
go over the postures and variations
create a summer plan
address underlying questions or concerns
have fun!
celebrate the release of Love Your Bones Yoga! a new video series produced by my son Theo
You will leave feeling empowered, ready to unroll your mat and give it a go!

Date: July 28, 2020
Time: 9:30 – 11:30 am
Place: the safety of your home yoga space (made possible through Zoom!)
Cost: $35 (workshop only); $35 (video only)
Best Value: $60 (workshop & video)
Reserve your spot HERE.
After you register, you will receive a confirmation message with Zoom link to the Master Review Class asking you to send in any specific questions you may have. That way, I can make sure to address your priorities when we meet.
If you choose to purchase the new Love Your Bones video, you will receive your link on July 28th, when we officially celebrate its release. You will be able to use this link to access the Love Your Bones video to practice over the summer or throughout the year between our classes.
Register by clicking HERE.
Wishing you happy, healthy bones this summer.
Namaste!
* * * * *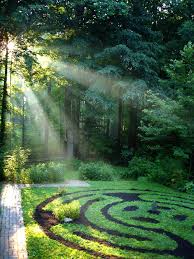 Release into Summer Solstice
Through Yoga Restoratives and Clarity Activation
A Virtual Celebration for All Women

On Sunday, June 21st (details below), I will be co-leading our first ever virtual solstice celebration, together with my amazing friend and mentor for girls and women Donnette Hill Walto. We will wind our way through a slow, nourishing, and quieting sequence of restorative yoga. Then we will pause and set intentions for healing through creative exploration using a labyrinth, journaling and conversation.
The current race, health, environment, and economic crises are calling us to step into our strengths, to move beyond the conditioning of our past collective history, and live into new possibilities within our families, neighborhoods, and communities.
At the same time, many of us feel beset by anxiety and fears that have dragged us down for months, years, and lifetimes.
Finding our way during this time takes a whole lot of vital energy and inner clarity.
This year, as we celebrate the sacred time of the summer solstice, our intention is to provide nourishment to you in body, mind, and spirit. Donnette and I will support you through gentle movement; guide you to a deep sense of centering; and escort you on a journey where you can safely release fear, creating space for more clarity in your life.
Are you ready?
We know you are!
The practice will help you connect with your inner rhythm, reset your innate vitality, and expand into your deepest intentions.
Please register soon to help us with planning! Click HERE to register. Early bird rate closes on Thursday, June 18th.
DETAILS:
When: Sunday, June 21, 4:00-5:30PM (restorative) & 6:00-7:00PM (intention-setting). Includes a half-hour break for self-care (a walk or snack).
Where: The comfort of our own Zoom room. Because this will be a virtual celebration, you can join us from anywhere – your home, the beach, a garden, a local park.
Cost: $40 ($65 for two). Early Bird Rate (through June 18): $30 ($55 for two). Invite a friend to join you!
Click HERE to register. A few days before we meet, we will send you a reminder message with our Zoom link and short instructions.
If you prefer to pay via check, please register directly with Esther. Contact her at: esther@whiteflameyoga.com
What to bring: Wear loose comfortable clothes, and bring a mat, firm pillow(s) or bolster (if you have one), blanket, journal, favorite pen, and water bottle. A few yoga bolsters are available for anyone able to pick one up in NW Philadelphia. Contact Esther for more info.
Experience a sweet summer evening in community with quiet movement, release into stillness, and self-reflection.
We look forward to celebrating this sacred time of year with you.
Namaste!
-Esther and Donnette
Donnette Hill Walto For over 20 years Donnette has passionately supported women & girls all over the world. As a Healing Guide, Donnette believes that deep healing comes from connecting to and living with our genuine selves, in all of our glorious, and sometimes not so glorious, life phases. Donnette compassionately guides the healing process for each woman through classes, workshops and individualized sessions designed to uplift, shift, and transform consciousness for personal growth.
Donnette is a 500hr+ RYT, Usui Reiki Master, Holographic Sound Healer, Moon Mother, and a former elementary school teacher. In her spare time she can be found embodying her yoga practice while roaming the woods with her dog Rahma, riding Vegas, the horse she and her daughter share, or gardening.
Esther Wyss-Flamm, PhD, MEd, E-RYT, is a passionate mentor for women who are ready to stand up powerfully in the world. She takes this work into one-on-one and group settings (through talks, workshops, and retreats) to enable women to (re)claim their vitality and kinship as leaders for healthy, equitable communities and sustainable living. Esther has been teaching yoga, breath awareness practices, and mindfulness tools in the Philadelphia area for over 12 years. She began integrating intercultural and anti-racism awareness into her teaching as an international development consultant in the 1980s.

* * * * *
Winter 2019/20:
Restorative Yoga: Relax, Release, Let Go
I am happy to invite you once again to experience Restorative Yoga* in the quiet space of the Healing Arts Studio in Chestnut Hill.
*wondering what Restorative Yoga is? See below!
The winter months can be especially challenging for stress relief:
the cold weather contributes to tightening the body and breath
we commit to lofty goals and overly ambitious deadlines with the end of the year
difficult emotions easily rise to the surface with the holidays
These restorative sessions are held monthly to support you throughout the season
Dive into two full hours of delicious relaxation, gentle stretching, breath release, and yoga with lots of supportive props to cap off a chilly weekend. Come on your own or bring a friend!
The gentle sequence is specifically designed for deep stress release in the spine, shoulders, and hips. You will leave feeling calm, nourished, and refreshed.
Please register in advance! CLICK HERE
Dates: four Sundays: Nov 17 and Dec 15, 2019; Jan 19 and Feb 23, 2020
Time:
Nov 17 and Dec 15: 3:00 – 5:00 pm
Jan 19 and Feb 23: 3:30 – 5:30 pm
Cost: $40 per session paid 5 days in advance ($45 at the door)
Special: $75 for two sessions or for two participants
Please register soon for the date(s) that work best for you!
Click HERE to register!
Contact Esther at esther@whiteflameyoga.com or call 215.305.7759 for more information.
*QUESTION: What is restorative yoga?
During a restorative session, you will settle into a safe space and be invited to move through a slow and accessible sequence of postures and breath practices that offer gentle release throughout the body. The postures for this yoga are considered passive (allowing release through the effects of gravity) and gently stretch the joints, connective tissue, muscles and fascia.
Restorative yoga sessions are longer than typical yoga classes because of the time it takes to release long-held tension in the body.
The effect typically leads to a deep parasympathetic response (good for spine and hips, organ health, immune support, blood pressure regulation, among other benefits). You will leave with a sense of inner well-being, warmth, and abundance.
Esther Wyss-Flamm, PhD, EdM, E-RYT, has been leading yoga restorative sessions for the past decade. She combines her intimate knowledge of Kripalu yoga, seasonal healing, and mindfulness to provide gentle guidance. She also draws upon her specific training in yoga for chronic health conditions and in breath practices (pranayama) to enable her students to access deep inner stillness and ease.
*******
Fall 2019: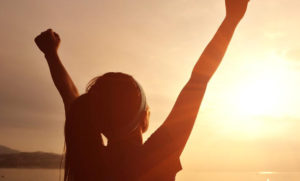 RISE UP STRONG: A RADIANT RETREAT FOR WOMEN CHANGEMAKERS
Saturday, September 21st, 2019: 10 AM – 3:30 PM
Click HERE to Register
This is an URBAN RETREAT to celebrate and fortify women changemakers. As we put energy into our family, workplace, and community commitments, many of us arrive at the edge of burnout, prone to anxiety, anger, inner paralysis, and other imbalances.
We need exquisite self-care to thrive, lift up our courage, and keep having fun!
Give yourself the gift of a day to reflect, recharge, and – in honor of the fall equinox – rebalance in body, mind, and spirit.
You will walk away with:
* Self-care mind-body practices appropriate for YOU as we look ahead to fall
* A plan for one courageous next step you have been longing to take
* Connection with community, includes a nutritious meal by Chef Gabriella
* Guidebook & mystery gift to take home
Tickets:
Early Bird Ticket: $85 through Sept 10
Bring a Friend: 2 tickets for $150 through Sept 10
Regular ticket : $108 after Sept 10
Note: NO PRIOR EXPERIENCE WITH YOGA OR MINDFULENESS NEEDED!
This event is intentionally intergenerational and inclusive of People of Color (POC) and LGBTQ+ communities. Some scholarship support available for anyone who brings inclusivity in background and experience. If seeking support, please contact Esther Wyss-Flamm at ewyssflamm@gmail.com
Click HERE to Register
Your Co-Facilitators: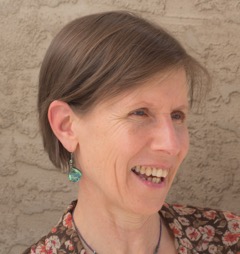 Esther Wyss-Flamm,
PhD, EdM, is a mind-body coach and yoga instructor who connects women to their innate strength, vitality, and life purpose. She inspires women to give voice to their dreams, transform dead-end habits into life-giving rituals, and reclaim their power. More at:
www.estherwyssflamm.com
Adrienne Dolberry, PhD, is co-owner of Studio 34 in West Philadelphia. With over 800 hours of silent retreat experience, she has facilitated yoga and Vipassana and Zen meditation practices and designed health and wellness programs to support diverse communities since 2006. More at: www.linkedin.com/in/dolberry/
Sofi Milani, MSW, began studying yoga at age 58 and has been an enthusiastic practitioner and teacher for over 20 years. Her career in psychiatric social work honed her empathic, kind-hearted, humorous approach. Sofi knows movement is key to well-being at any age. More at: www.nevertoolateyoga.com
Click HERE to Register