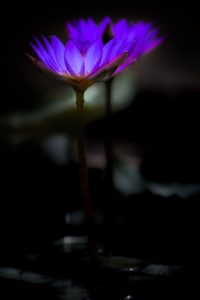 Private yoga sessions are a great support when you are seeking specific guidance for a chronic health condition, wanting to develop a particular aspect of yoga or contending with a complicated schedule. Private sessions also help you navigate through a difficult period, for example before and after medical treatment or a surgical procedure. Movements and breath awareness practices are tailored to you, which helps maximize the benefits of yoga.
Privates help you:
develop life-affirming strategies for overall release of long-held tension
provide ongoing support for a chronic health condition
stretch and strengthen a particular area of the body
deepen your experience with breath awareness and meditation
What a session looks like:
I usually come to my client's home for these sessions to help you develop a personal home-based practice. Sessions may also take place on the Zoom platform. Visibility on Zoom allows for demonstrations, adjustments and refinement of yoga postures. As additional benefit using Zoom, we can record the session for your future reference.
Our first session includes a conversation about your background with yoga, your goals, and some diagnostics regarding any health issues. We develop a sequence customized to your current needs — we warm up the body with slow targeted movements, build up to a posture appropriate for you, and conclude with release and relaxation. If desired, I also provide you with some postures to practice on your own.
NOTE re COVID: I have been fully immunized and have resumed making house calls for private sessions with fully immunized clients. 
Setting up your session:
Contact me at: esther@whiteflameyoga.com or 215.305.7759 to set up our first session. At that time, I can also address any specific questions you have.
Pricing:
Individual Sessions:
$125 for one 60-minute session (also for 75-minute first diagnostic session)  
$75 for one 30-minute session 
Multiple Session Packages:
$425 for four 60-minute sessions (spread over 5 weeks)  
$495 for eight 30-minute sessions (spread over 6 weeks)  
$775 for eight 60-minute sessions (spread over 10 weeks)  
$25 extra per person charge for additional person(s) joining the session 
********
A client's words: "I have been experiencing pain in my lower back and hips which reduced my mobility. I am a passionate walker — so I was truly dismayed when I was diagnosed with stenosis. The physical therapist I consulted advised me to stop walking. I was very disheartened! Because of her knowledgeable approach to movement and commitment to a holistic approach, I decided to set up private virtual sessions with Esther. She guided me through several series of simple sequences which we recorded so I could practice between sessions. This has totally turned things around for me. Only yesterday, I stepped outside for a walk — and returned over two hours later! I experienced no discomfort, just enormous joy at being able to move freely." — Leanna Whitman, Philadelphia