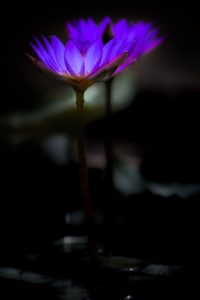 Private yoga sessions are a great support when you are seeking to develop a particular aspect of yoga or you have to contend with a complicated schedule. Private sessions also help you navigate through a difficult period, for example before and after medical treatment or a surgical procedure. Movements and breath awareness practices are tailored to you, which helps maximize the benefits of yoga.
Privates help you:
develop life-affirming strategies for overall release of long-held tension
provide ongoing support for a chronic health condition
stretch and strengthen a particular area of the body
deepen your experience with breath awareness and meditation
What a session looks like:
Sessions take place on the Zoom platform (I will e-mail a private link to you beforehand), so you are able to join from the comfort of your own home.  Visibility on Zoom allows for demonstrations, adjustments and refinement of yoga postures.
Our first session includes a conversation about your background with yoga, your goals, and some diagnostics regarding any health issues. We develop a sequence customized to YOUR current needs — we warm up the body with slow targeted movements, build up to a posture appropriate for you, and conclude with release and relaxation. If desired, I also provide you with some postures to practice on your own.
As additional benefit using Zoom, we can record the session for your future reference.
Setting up your session:
Contact me at: esther@whiteflameyoga.com or 215.305.7759 to set up our first session. At that time, I can also address any specific questions you have.
Year-round Pricing Structure:
Individual Sessions:
$125 for one 60-minute session (also for 75-minute first diagnostic session)
$75 for one 30-minute session
Multiple Session Packages:
$425 for four 60-minute sessions (spread over 5 weeks)
$495 for eight 30-minute sessions (spread over 6 weeks)
$775 for eight 60-minute sessions (spread over 10 weeks)
$25 extra per person charge for additional person(s) joining the session
Pricing:
For the final weeks of every year  (now through December 31st, 2020), I lower the cost of private mindful yoga sessions
60-minute sessions @ $95 (normally $125); or 4 @ $365*
30-minute sessions @ $55 (normally $75); or 4 @ $195*
For you or as a gift for a friend!

*purchase before December 31, 2020; use before March 31st, 2021 — this timing helps anyone seeking extra support during the challenging winter months